T
These are my 10 best photo spots of Mt Fuji after several trips in the area. While some of them are well known I bet you didn't hear about a few I included in the list. Willing to find them out? You can check the exact locations in the next map:
Let's take a deeper look to each of my 10 best photo spots of Mt Fuji (they don't appear in any special order)
---
1. Lake Kawaguchi (河口湖)
Fujikawaguchiko area is probably the most popular spot to take pictures of Mt Fuji due to its proximity to Tokyo. In my opinion the pictures that work the best are the ones behind the the Lake Kawaguchi with Mt Fuji in the background.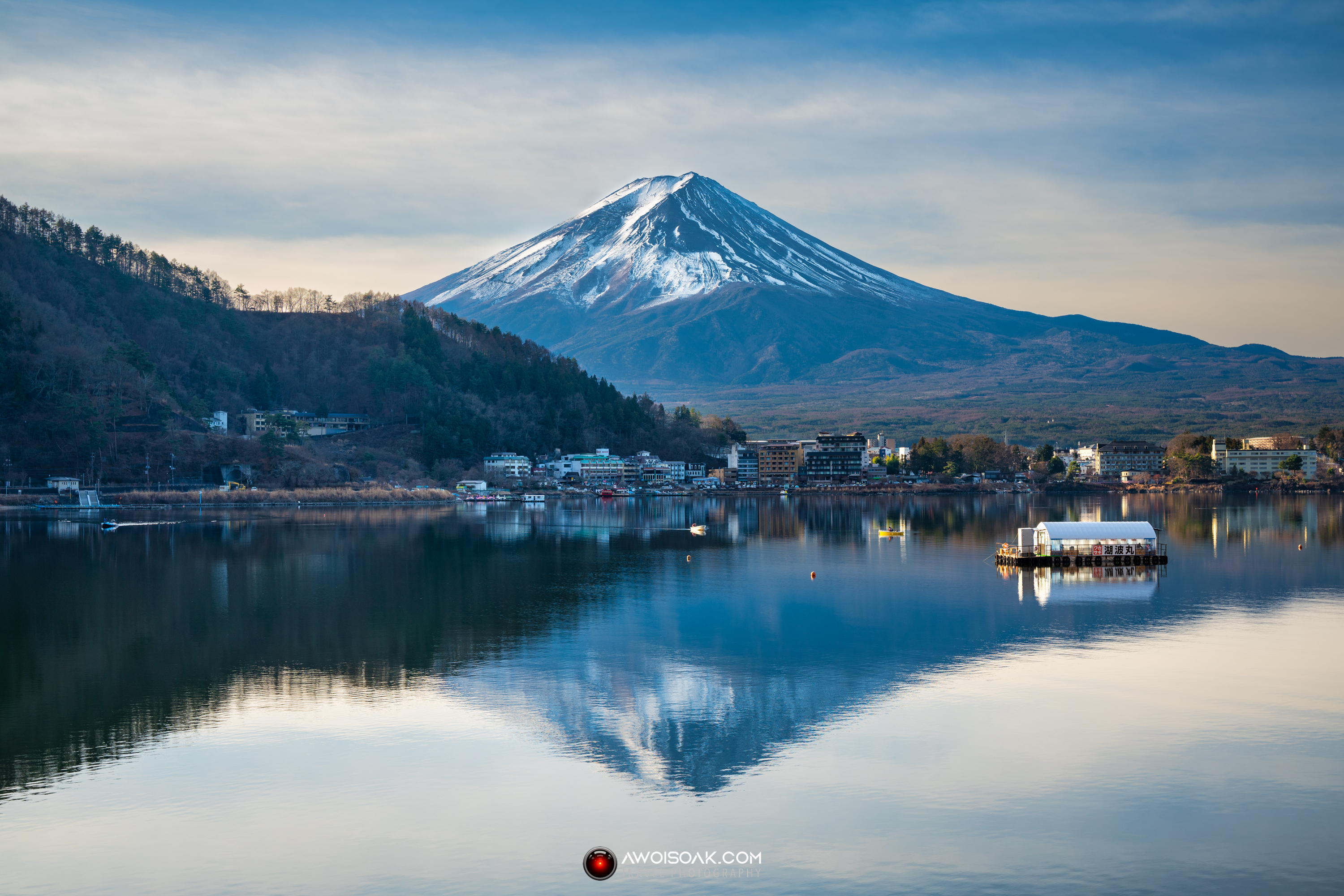 There are some pretty expensive hotels in that side of the lake but there are some old accommodations for those travelling in a budget. Sure, they can't compare with luxury hostels but traditional Japanese accommodations are absolutely great. In any case being able to see the sunrise and sunset over Mt Fuji from your room is priceless!
---
2. Chureito Pagoda (新倉山 浅間公園 忠霊塔)
This is a classic spot you will always see when looking for pictures of Mount Fuji. Due to its popularity you can expect a reasonable amount of people taking the very same picture than you. Besides the pagoda, this place is in a considerable elevated position so you can get some nice composition of Mount Fuji with Fujiyoshida city (富士吉田市).
---
3. Tenku no torii (天空の鳥居)
Tenku no torii means Torii in the Sky which can gave you an idea of what this spot is about. This is relatively  a new place that went viral in SSNN. Because of that, taking a "professional" picture (a.k.a. using a tripod) will require you to pay a year subscription but not do not worry as it's not really expensive.
It's located just behind Lake Kawaguchi so you can easily do these three first spots in the same day.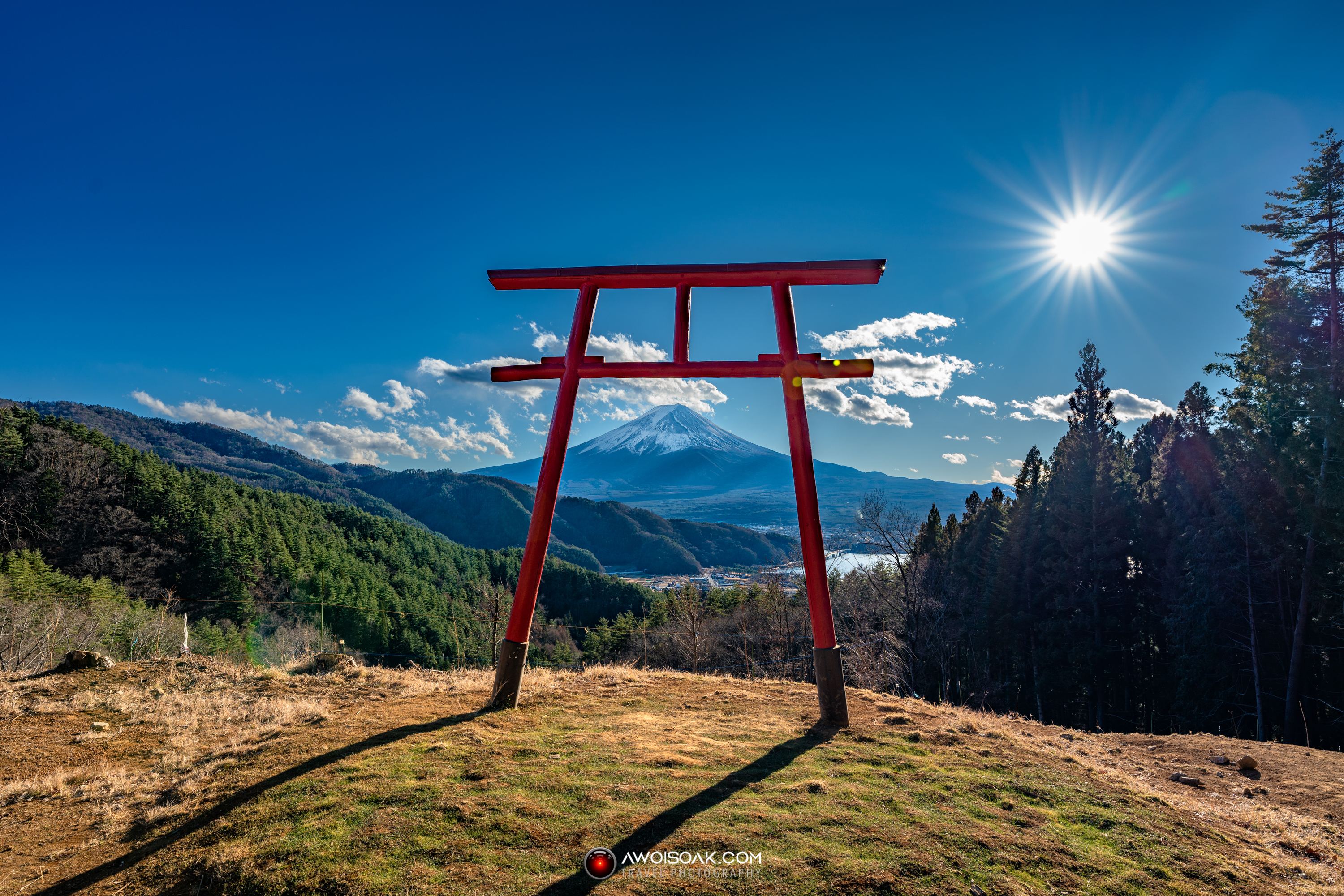 ---
4. Mt. Kurodake (黒岳)
When we went to Mount Kurodake we had to do a relatively easy hike to reach to the panoramic view of Mount Fuji but recently the area has been remodelled including an observation deck in a lower position which might be worth enough for some people. For references, these pictures were taken with a 20mm and 100mm lens.
If you want to do some drone footage you might still wanna take the effort to go to the top for a quiet flight as I predict the new observation deck will attract tons of people soon. You can judge below whether the views are worth.
---
5. Mt. Ryugadake (竜ヶ岳)
Mt. Ryugadake can be reach from from Motosuko Camping Ground which has parking spots and even a bus stop though the bus only passes a few times per day. It's an easy hike and it's specially nice if you go during the falling season.
The top of Mt. Ryugadake has a splendid panoramic view of Mt Fuji but if that was not enough,  you can even see at the distance the Japanese Alps.
---
6. Lake Tanuki (田貫湖)
Lake Tanuki is one of the best places to take pictures of Mount Fuji at sunrise. Just for a few days per year the sun will appear exactly in the top of Mount Fuji  (a.k.a. "Sunrise Diamond"). The sunrise together with the lake reflections make it one of my favourite spots to photograph Mount Fuji.
The other reason why this place is special is because of its calm atmosphere (except during the "Sunrise Diamond" which I've heard gets pretty crowded). This is due to the fact that there is only a hotel in of the sides of the lake and the rest are campgrounds. And yes, camping here is a great idea and so convenient for photographers as you have an unbeatable view of Mount Fuji in a walking distance. An advice if you decide to go for it…at night it gets colder than expected!

---
7. Satta Pass (薩埵峠)
I'm sure you have seen this spot in some other Best photo spots of Mount Fuji due to the fact that Satta Pass is specially popular among local photographers. This specific composition of the highway aiming Mt Fuji is only possible in a pretty narrow path so there is no much space to setup tripods. The best advice I can give you here is arrive well before sunset to get a good spot.

---
8. Mt. Takahata (高畑山)
Mt Takahata is not a good spot to take pictures of Mt Fuji for regular photographers but I still added it to the list for drone enthusiasts. From the top of the mountain you can definitely see Mt Fuji as in many other hikes between Takao and Fujikawaguchiko but that view by itself would not make it to the list. However if you have a drone you can get an interesting composition with the golf course situated at the bottom of the mountain.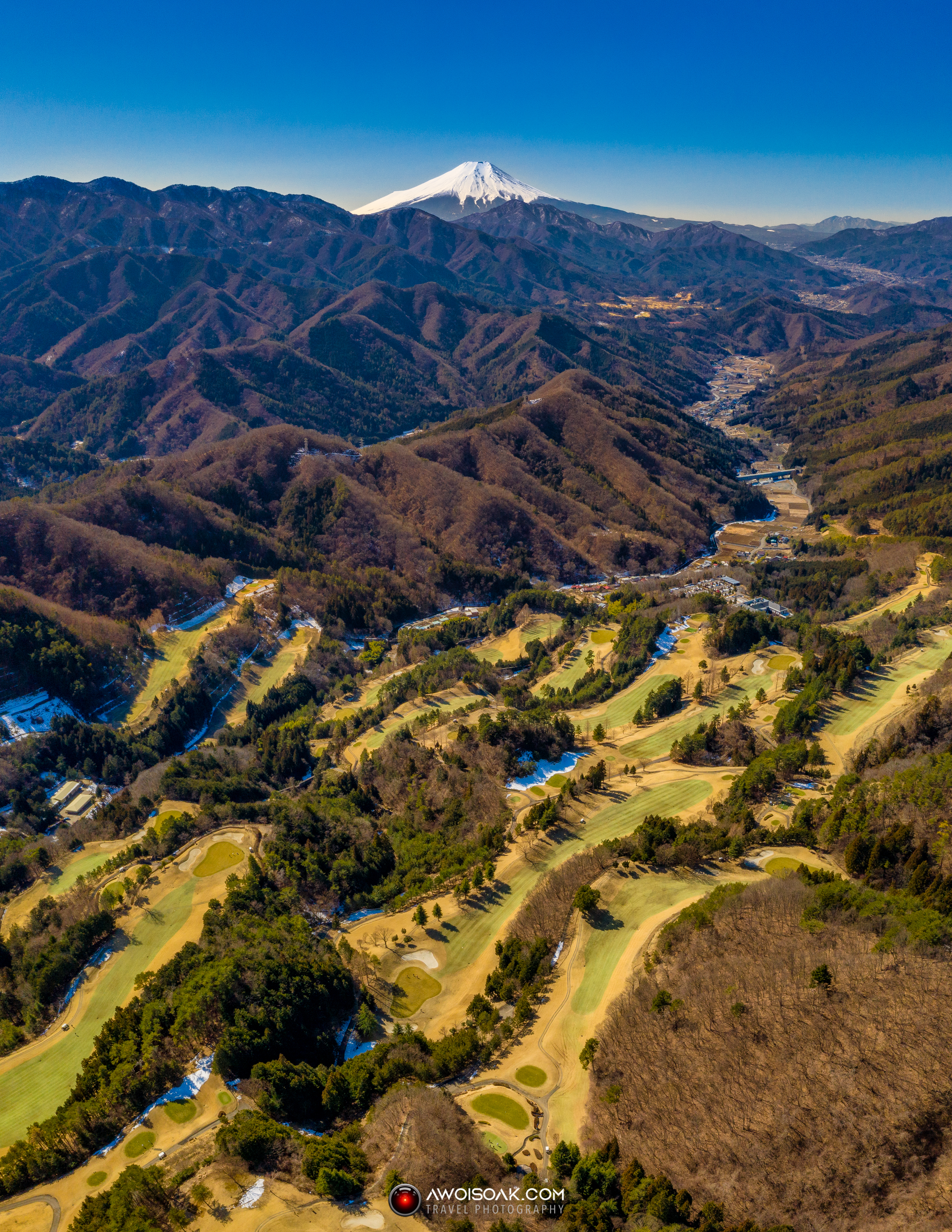 ---
9. Bunkyo Civic Center (文京シビックセンター)
OK, this one should probably not be in the list but I added because many people happen to be in Tokyo with not much time and still want to see Mount fuji. Roppongi Hills is the usual recommendation but for those on a budget the Bunkyo Civic Center is a great alternative since is free. You just need to get into the building and take one of the elevators to the very last floor and voilà you got a panoramic view of the city where you can see Mount Fuji just behind the tall buildings of Shinjuku. Just make sure the day is clear!
---
10. Nikko (日光市)
Wait…what!? what are you talking about? If you can barely see Mt Fuji from Tokyo how is even possible to see it from Nikko which is way further north?
Yes, Nikko is indeed more than 150 kms away and still… you can see Mt Fuji!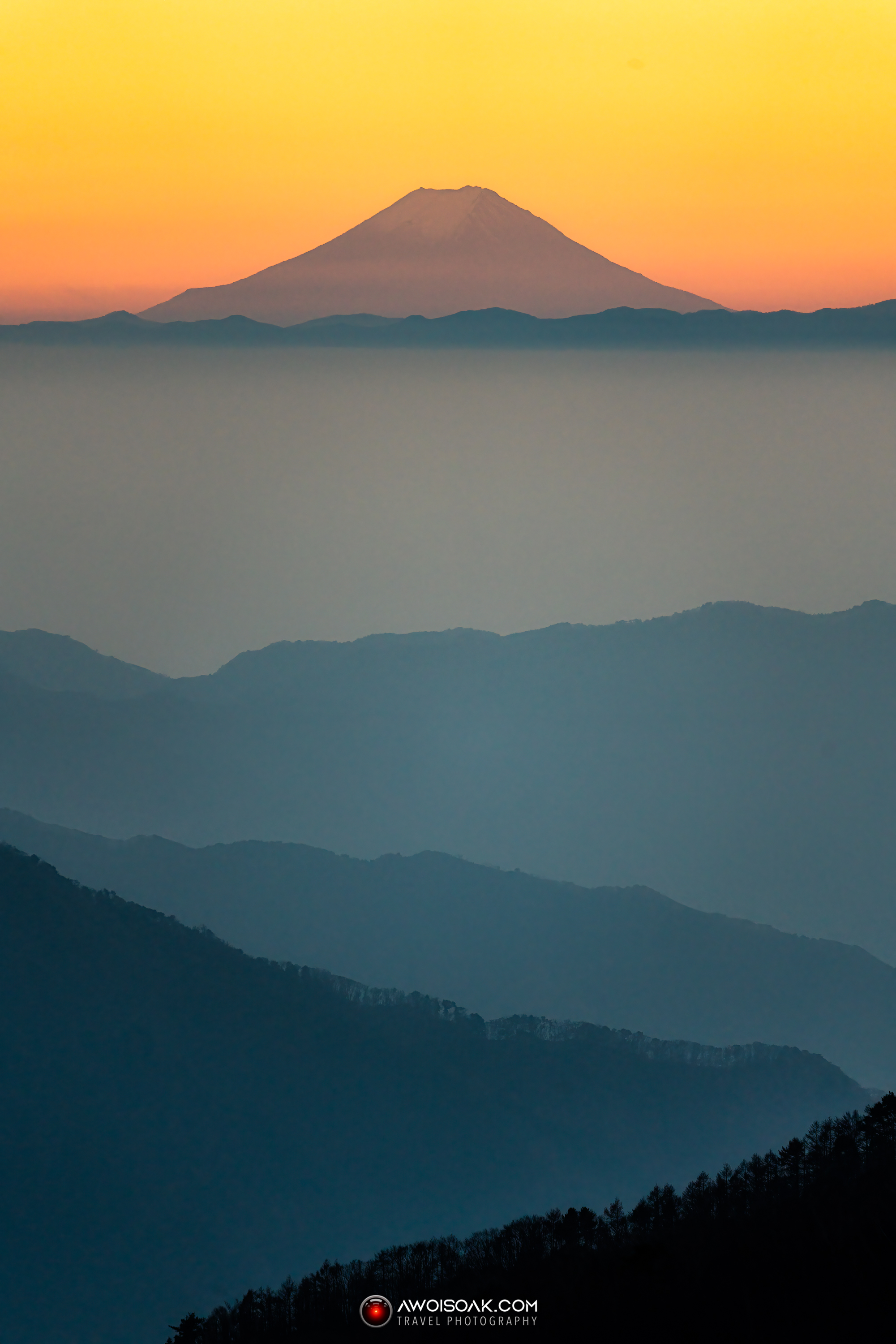 ---
And those are the 10 best photo spots of Mount Fuji in my experience. As we have seen Mount Fuji can be sight from a very long distance so there are hundreds of good photo spots waiting to be discovered. What about you? Do you have any spots you think should be included in the list? Let me know!