L
Looking for paradisiacal beaches or just an escape from the city? Check out Zamami Island in The Kerama Islands!
Flights to Naha are often the cheapest you can find to Okinawa but, being the capital of the prefecture, don't expect to find remote landscapes here. We still took the opportunity of paying a visit to the Shuri Castle which unfortunately got destroyed a few months later because of a fire. Yes, you can see how delayed I'm updating my trips here.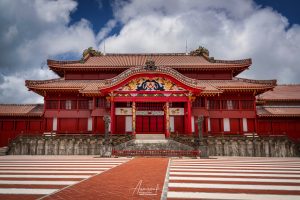 In any case, let's focus in Kerama Islands which are just 1 hour by Ferry from Naha. The ferry terminal is easily accessible from the airport via monorail.

Kerama Islands are 22 islands so, at least you got plenty of time, you will probably have to focus in just some of them. We stayed in Zamami Island because it was one of the biggest and a few small ones around so that we could jump to them easily. Another reason was that most of the island is drone friendly (yellow areas are just warning ones).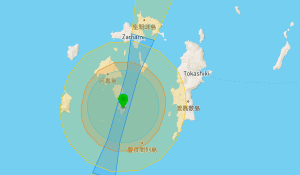 Since I recently bought a drone I was looking forward to take pictures of small islands. Kerama Islands is the perfect place to do so as most area of the islands are inhabited and there are plenty of small islands to take different compositions
Like talking about different areas of Zamami Island was going to confused the readers of this blog I decided to create a map with the main spots. As usual, most of them were added with the nice location for photography but I added a few more therm that will be useful for anyone willing to visit Zamami. I will just talk about a few highlights you should not miss.
Ino beach (イノーの浜)
You will likely need to rent a bike or car to arrive here as it's around 6km from the Zamami port. It's the further you can go as it's literally the end of the road. Might be a little far but is definitely worth it. It's paradisiacal beach which literally no one around. A couple of friends of mine who visited Zamami confirmed it was not just luck. It's likely you might have this amazing beach for yourself. What else can you ask for?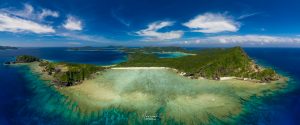 Marilyn Statue
This statue of a dog called Marilyn, similar to Hachiko's in Shibuya, has a dog love's story behind. But the reason why I added it at the must see list is because is a great spot to see the sunset. If that was not enough, the fact that a bar truck sells smoothies and alcoholic drinks make it an even more memorable place.
Kahe & Agenashiku islands
The last activity you should not miss when visiting Zamami Island is to use its taxi boat services. They run every 30m or so and take you to different small islands close to Zamami. When we asked around they told us to look for the boat with the orange flag. It will depart from Zamami port so it's easy to find. I think you can ask them to take you to any island but the most common ones are Kahe and Agenashiku islands.
Hake island (嘉比島) is the most popular but you can't say is super crowded (specially for Japanese standards!). If you are looking to do snorkeling this was the best spots of all we tried in Kerama Islands. The west of the small island is specially beautiful as it ends in a rounded shape with amazing turquoise waters. The south of the island has a small hill with a nice lookout. Perfect place to play around with a drone.
Agenashiku Island (安慶名敷島) is actually similar (the one in the center in the panoramic below). Coral is not as abundant here but at the same time is less visited so might work for you. The taxi boat keeps dropping on/off people from time to time so if you get bored of an island you can easily jump to a different one.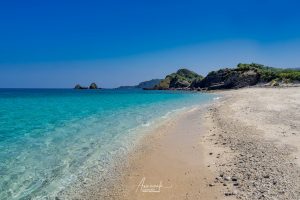 These are my must see in Zamami Island but there are plenty of great spots. The best advice I can give you is to rent a bike/bicycle/car and explore Zamami in your own pace.
Resuming, stop your search for a paradisiacal destination and just book your next trip to Zamami Island!