Join us in our 2 weeks road trip in Hokkaido. As usual, I will post the best photo locations we found along the way. For easier check, this is a map with the itinerary and the photo spots that I consider were the highlights of the road trip.
We landed in Chitose and, rented a car and started our counterclockwise trip around Hokkaido. No need to say distances were huge and we spent quite a few hours driving per day…we did around 3000 kms in total!
Toyoni Lake (豊似湖)
We would spend our first night close to the Cape Erimo Observation Deck (襟裳岬展望台) where we would enjoy the first of our Hokkaido sunsets.
However, the real first spot we had on mind to visit was the close Toyoni Lake which became popular in some Japanese SSNN due to the shape of the lake. From the bottom it looks just a regular lake. Don't take me wrong, the lake is very calm, surrounded by beautiful mountains and there were just a group of people visiting it which is always a luxury in Japan. However from the sky is when the lake can be seen in all its glory.
Kushiro Shitsugen National Park (釧路湿原国立公園)
The main part of the Kushiro Shitsugen National Park is the Kushiro Marsh which is the largest wetland not only in Hokkaido but in the whole Japan. It's specially famous to spot Japanese cranes around winter. In our case we were able to see plenty of deers instead. The Kushiro Marsh Hosooka Observatory is a specially nice spot to enjoy the sunset over the National Park.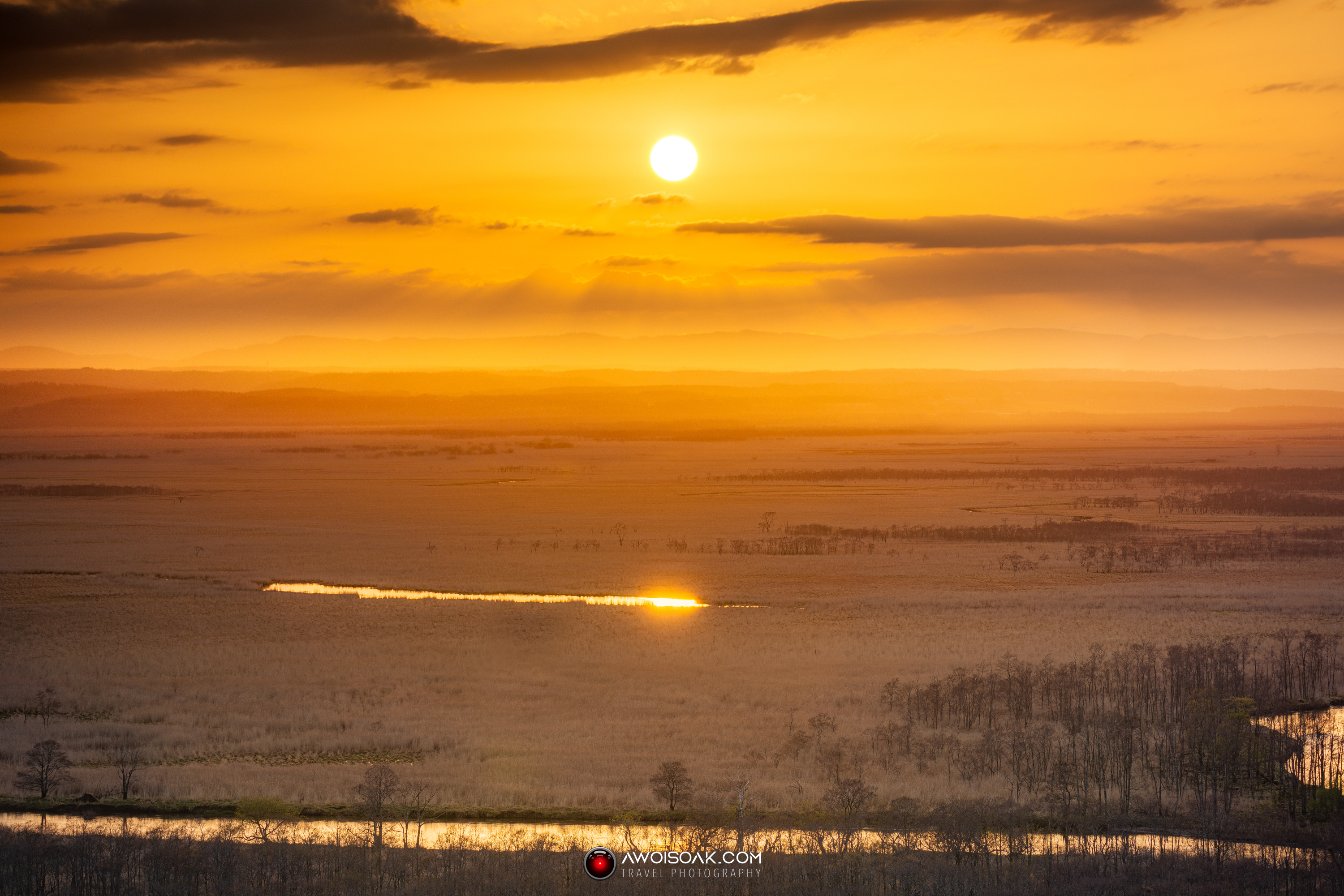 The close serpentine river is very photogenic for panoramics sand drone photography.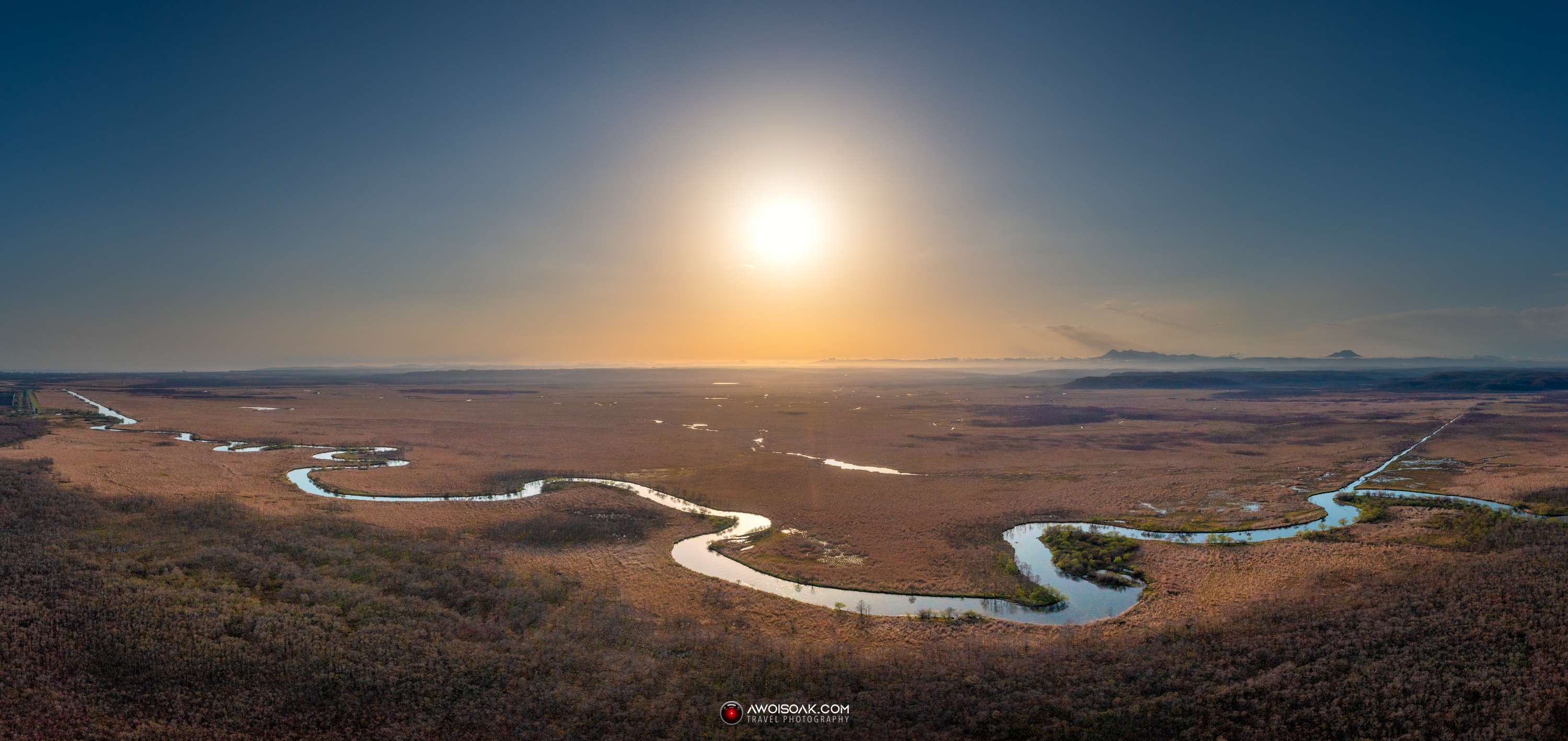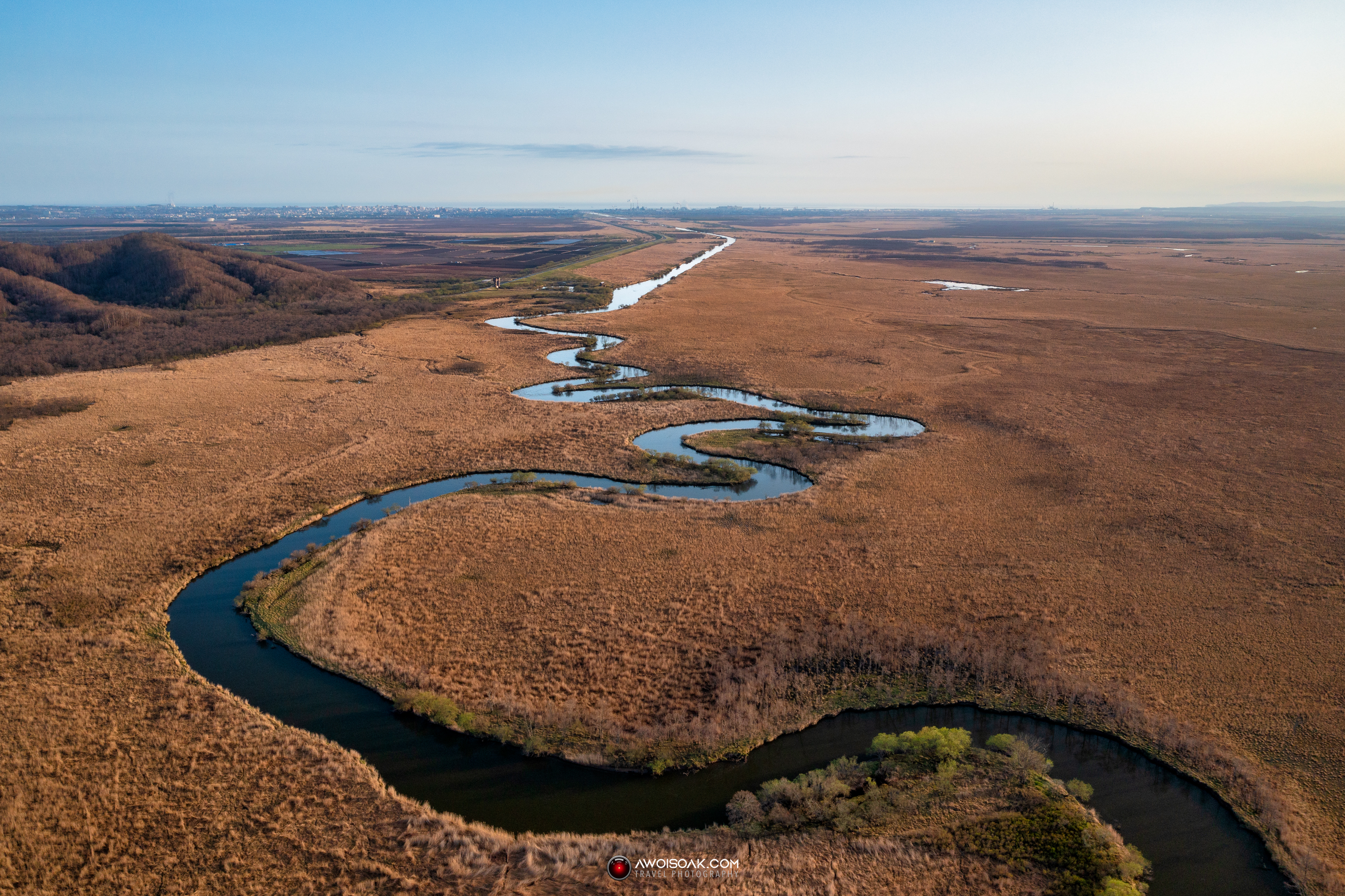 Lake Mashu (摩周湖) & Kaminokoike (上ノ池)
After an hour driving we reach the Lake Mashu. Weather was not specially good but, again, it's a good spot to fly the drone. The lake has a small island in the very centre.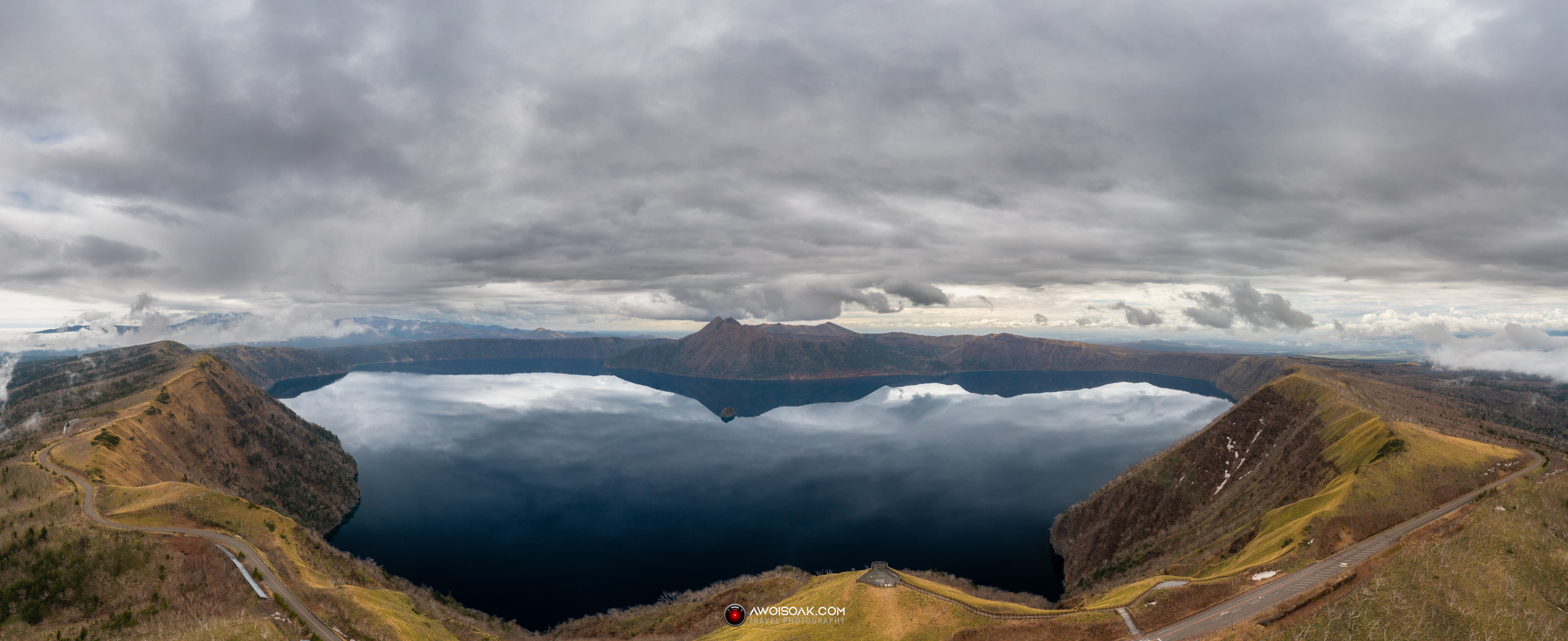 Kaminokoike is located not specially far from the lake. The fact that we were pretty much alone and that we were surrounded by fog gave to the place a mysterious atmosphere.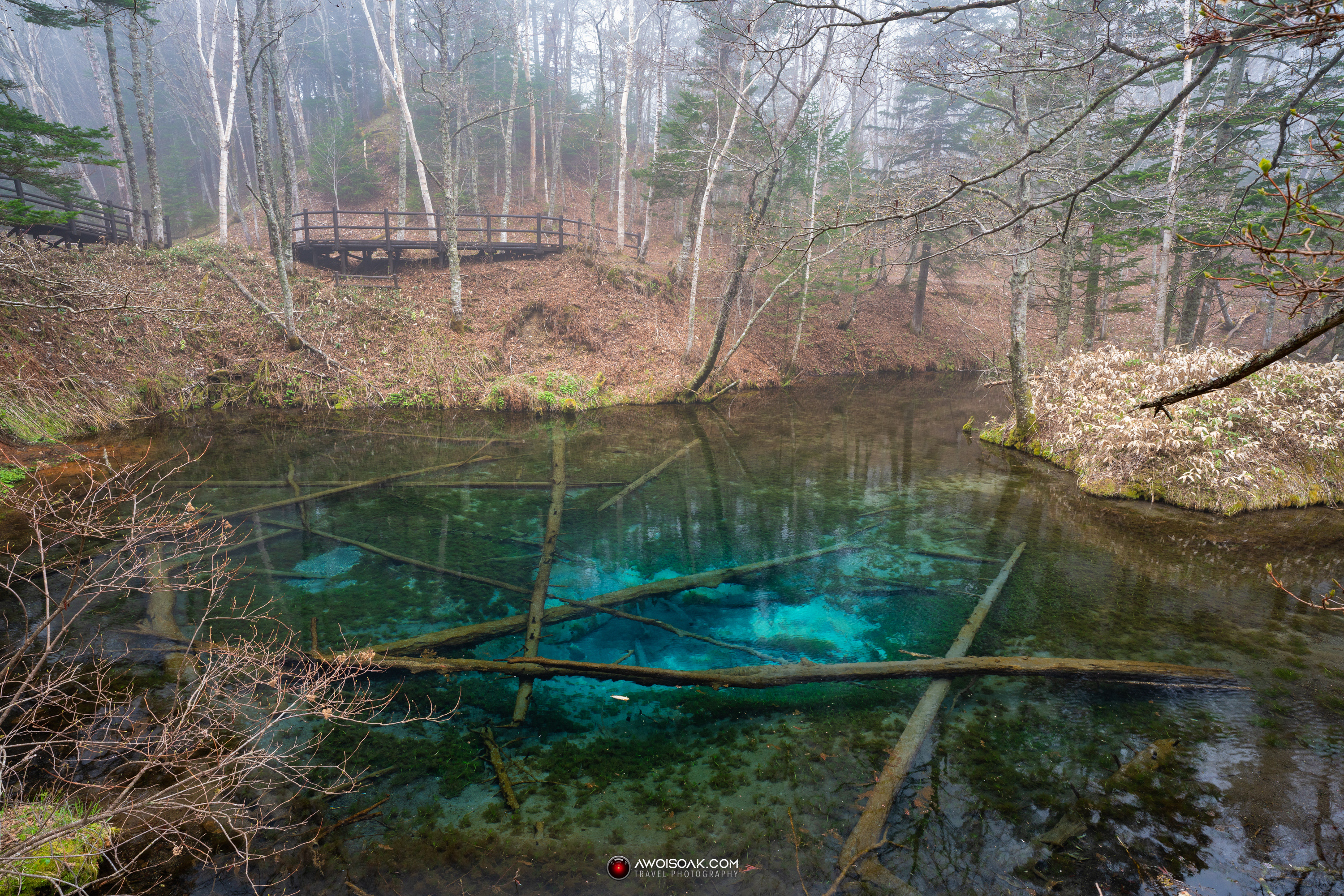 Orca and Whale Watching in Rausu (羅臼のシャチと鯨ウォッチング)
Locates at the very east of Hokkaido, Rause was my must go spot since we started planning the trip. I love all kind of whales and orcas. Rausu is a famous place to spot both so we made sure we stay couple of days in the area to made a couple of tours.
Last time we were in Canada we tried to do kayaking with orcas but unfortunately we couldn't meet them. This time we were luckier and, even this time was not a close encounter  from a kayak (I recognize I was a bit scared but still went for it), we were able to spot quite a few of them together with some whales and dolphins.
If you are travelling in winter you won't be able to see them but it might not be as bad as you think. Instead of whales, prepare your larger super zoom and you will be able to shoot stunning eagles standing on the ice spread in the sea.  That will definitely be my next must do on a future Hokkaido trip at winter. In any case, even if there we no eagles we saw thousands of birds flying around.
Shiretoko Goko National Park (知床五湖国立公園)
This National Park is huge and, though most of it doesn't seem accesible by road there seems to be boat tours to go around it. We were already running out of time for our round trip in Hokkaido so we just explore the area as much as we could do by car and walking. From the Shiretoko Nature Center there is a small walk to the Furepe Falls (フレペの滝) observation deck. And yes, as you can see is another nice spot to get some drone pictures.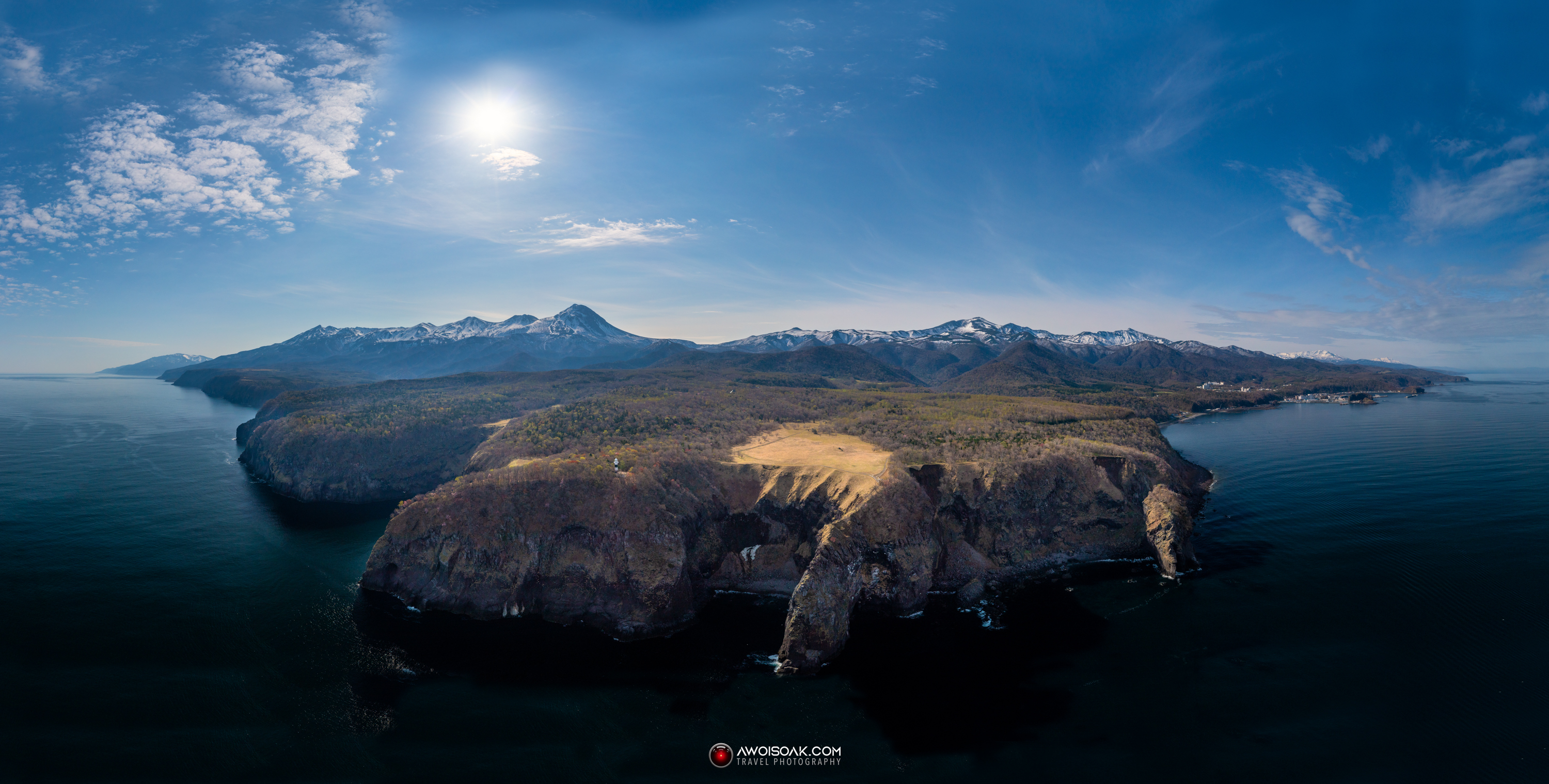 The walk itself is pretty nice, once again we were just by ourselves and there were birds and deers enjoying the sun as we did.
I regret to don't spend more time in park but many roads were closed. Seems like spotting bears deeper in the park is common..another reason to come back!
Rice Fields , Abashiri Prison Museum and メルヘンの丘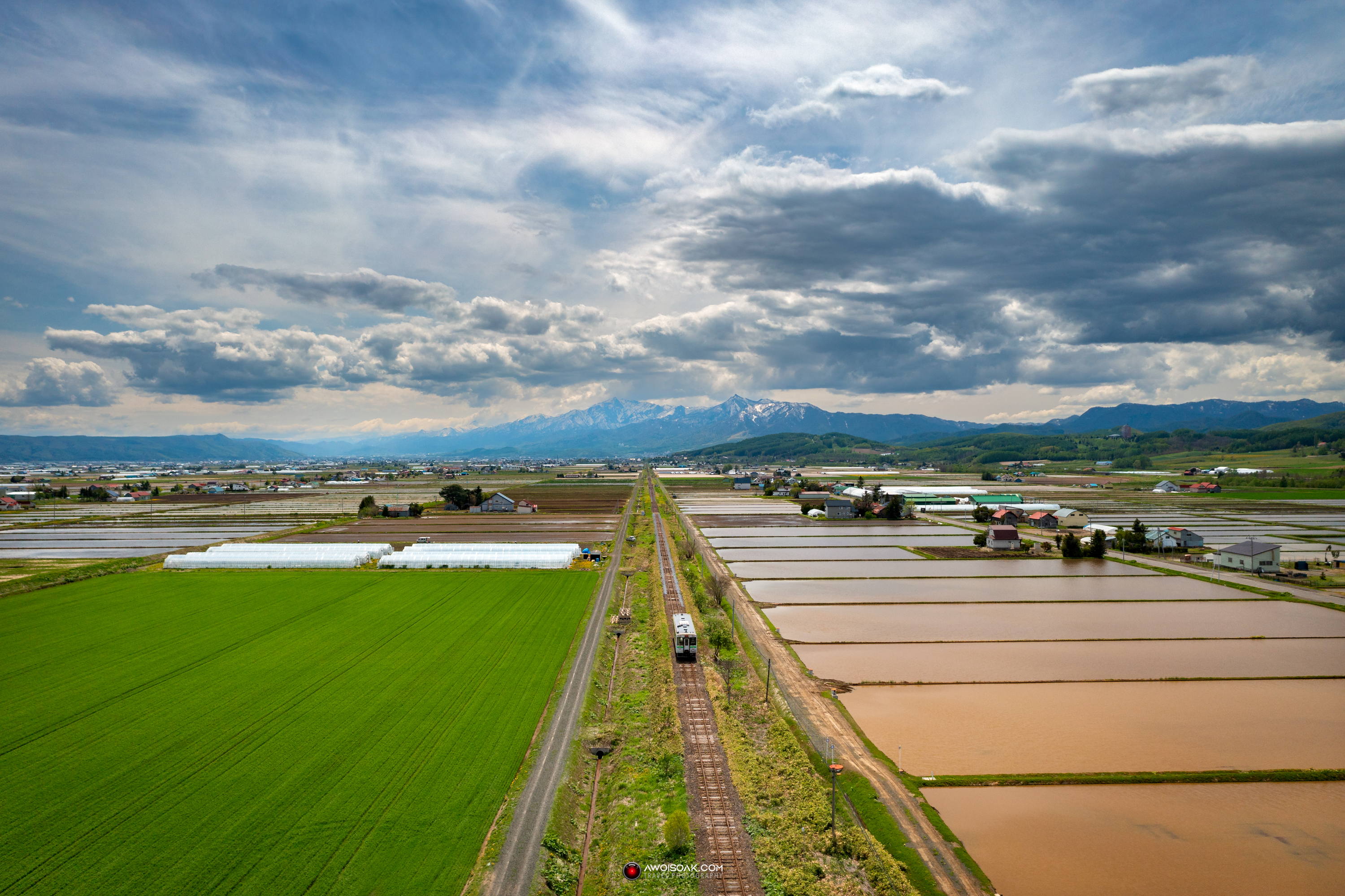 After Shiretoko, our intention was to go to the very north of Japan just making a few stops along the way we had checked in advanced. In Hokkaido there are quite a few spots for flowers but it was not the best season for that. In any case, those never ending rice fields surrounded by mountains are always great to drive through.You
And, once again, the fact that we were pretty much alone everywhere just make things better. As I mentioned in some posts in the past, after living in Japan for a few years you tend to appreciate even more those quiet places with not many people around you.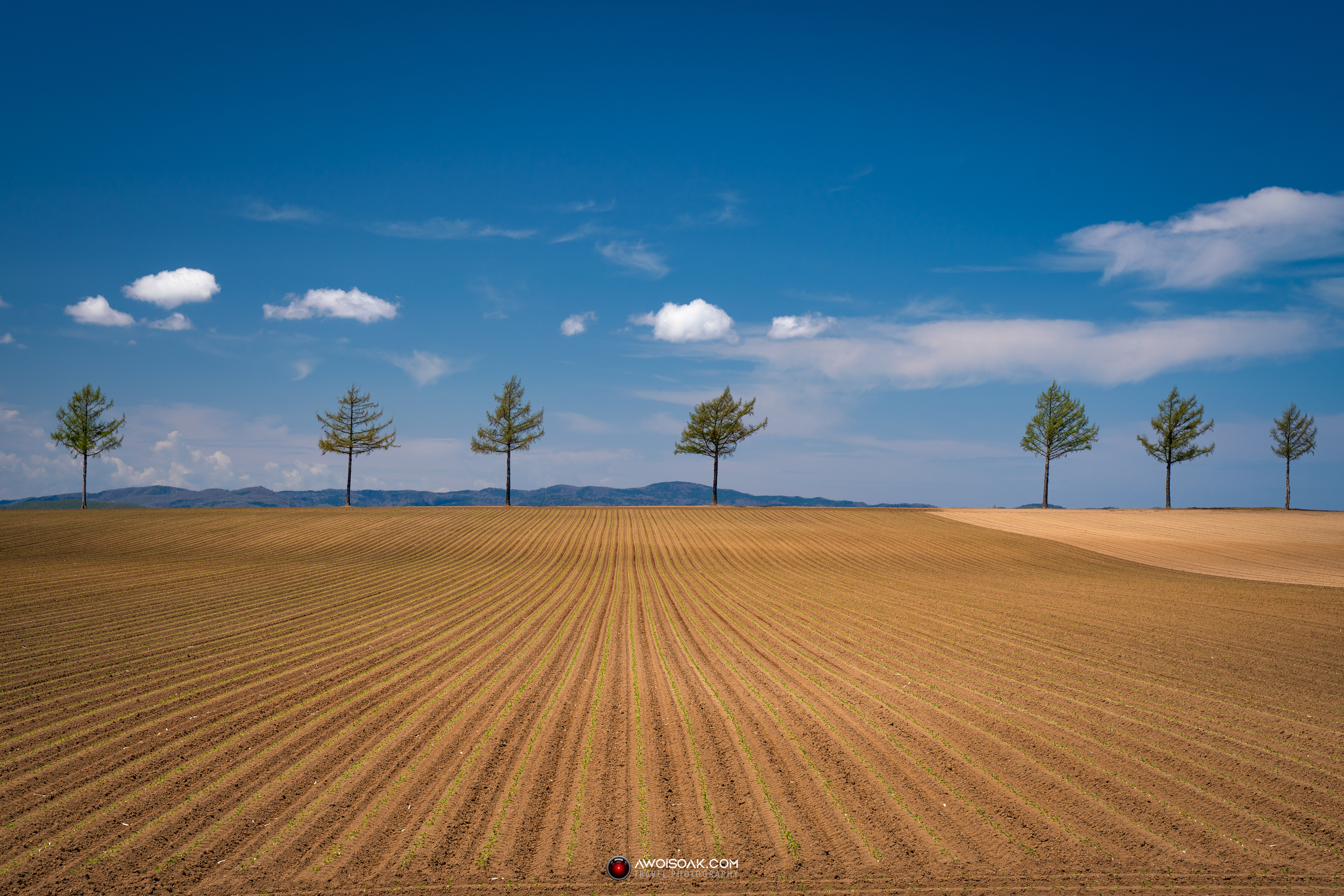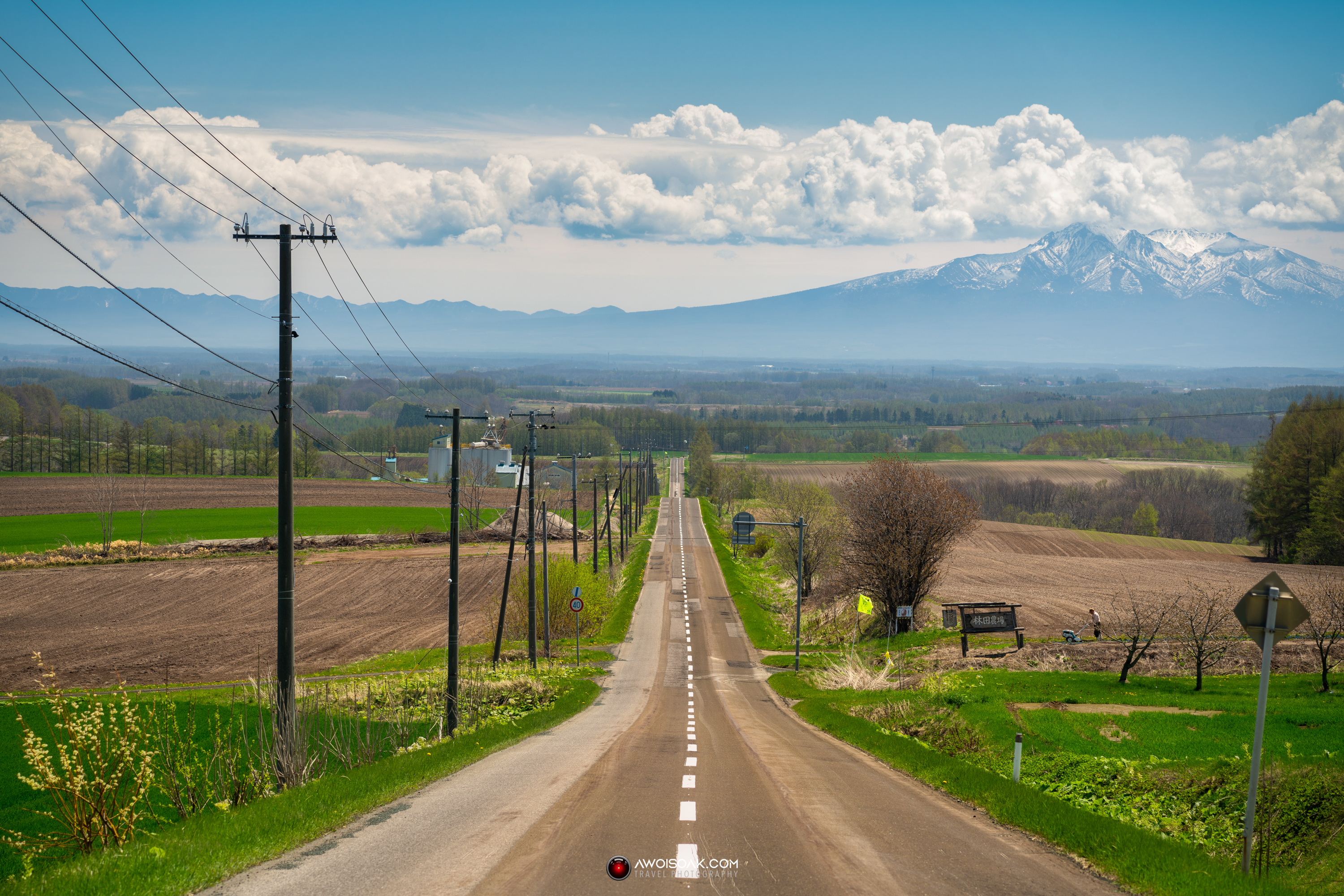 We wanted to pay a visit to the Abashiri Prison Museum and when we arrive it looked a bit different that what we were expecting. The reason was that close to the museum there is real nowadays Abashiri prison! Pay attention when you input in the GPS 😉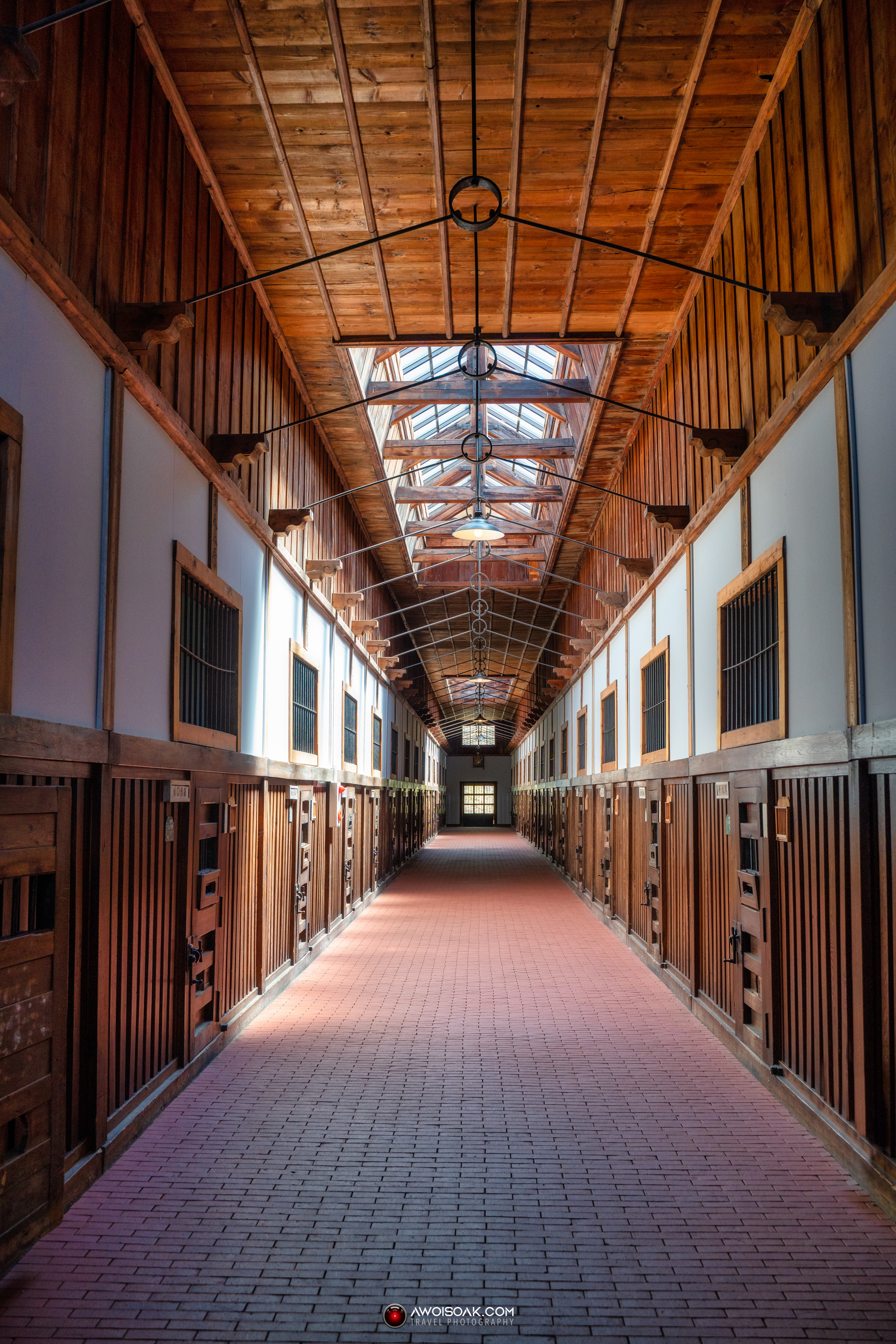 In this prison spent some time  Yoshie Shiratori who escaped 4 times from different prisons in Japan! I had read about him in the past but I didn't realize this was one the prisons he escaped until I saw a statue of him inside the museum. Make sure you read something about him before coming here, or just watch some short  youtube video. Definitely an interesting life.
We made a night somewhere and continue the road trip. We finally made it to the northeast point of Japan in Cape Soya.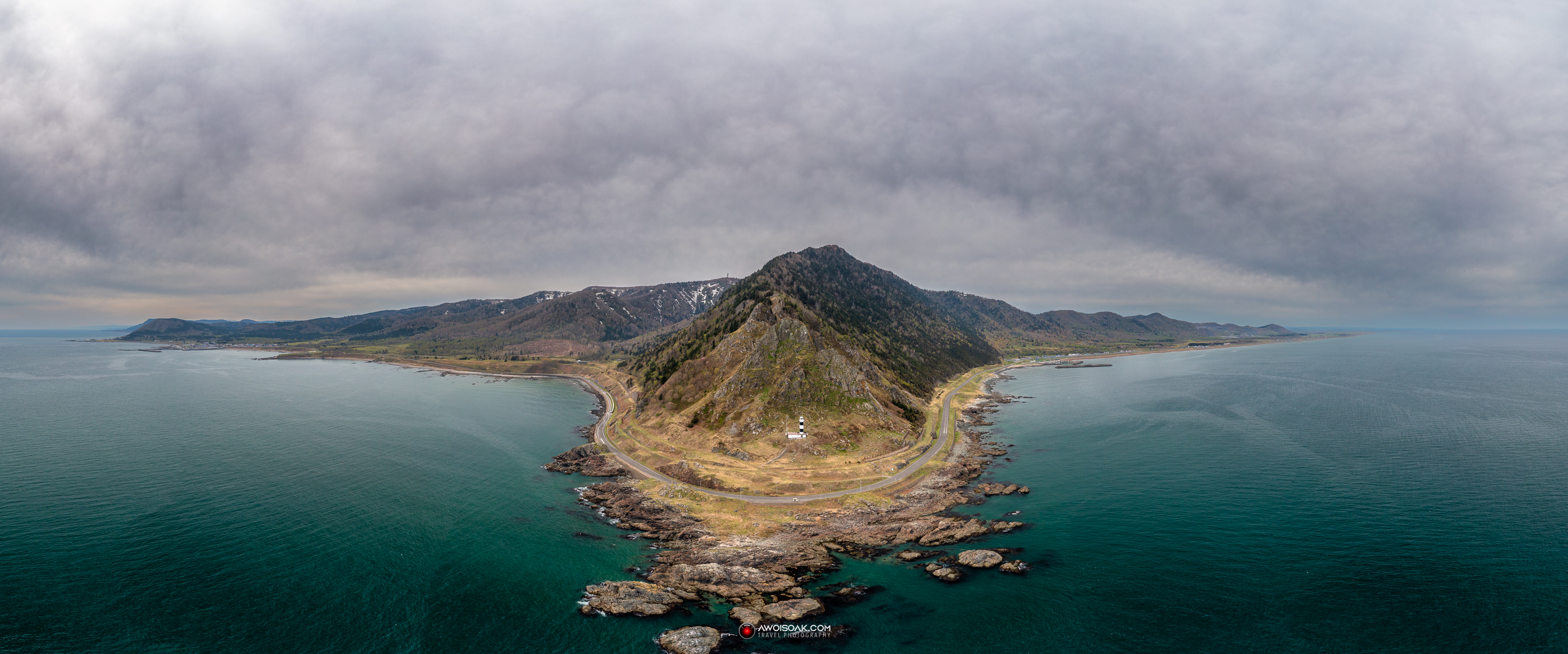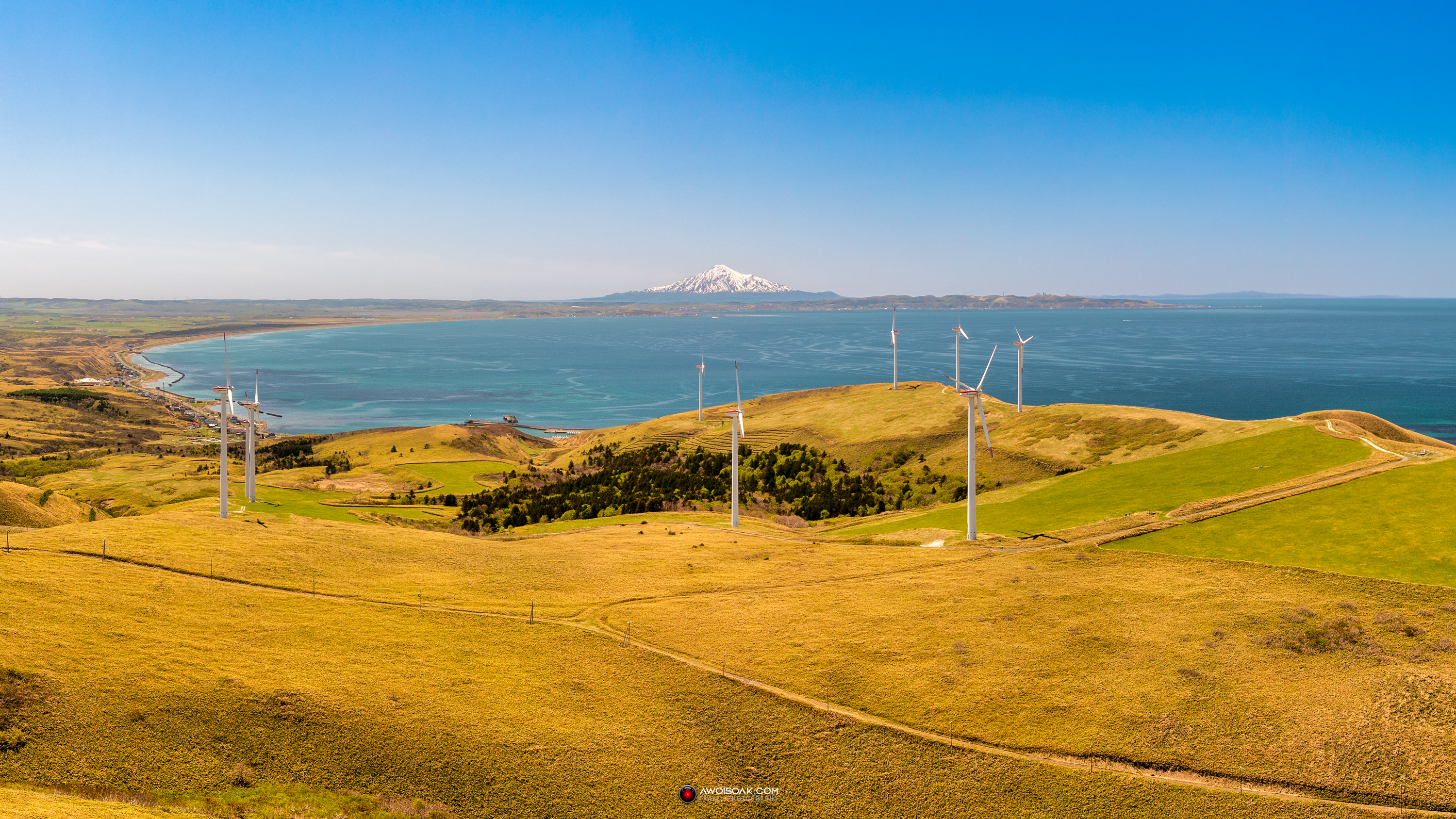 The Path of White Shells was an interesting road going through some green hills where there are only farms and windmills. Weather started to look better which make us more excited since we started seeing our next objective: Rishiri Island.
Rishiri Island (利尻島)
From Wakkanai we took a ferry to Rishiri Island where we spent a night. We would have liked to climb up Mount Rishiri but it looked challenging and we didn't have to equipment so we spent couple of days around the island. I recommend the Yuhigaoka Observation Deck to enjoy the sunset.
We took the ferry back to Hokkaido and we started going south. We didn't have many things flags in our map trip in this part of Hokkaido but you can always find interesting photo spots along the way.
Toyosaki Kompira Shrine (豊岬 金比羅神宮)
We drove a long way to make sure we arrived to the Toyosaki Kompira Shrine on time for the sunset. I think this is one of those Japanese hidden gems that are not that popular for the average tourist. I could not recommend you enough to see the sunset if you are in the area. The Torii is located next to a cliff which has some camping and lodge area on the top of it.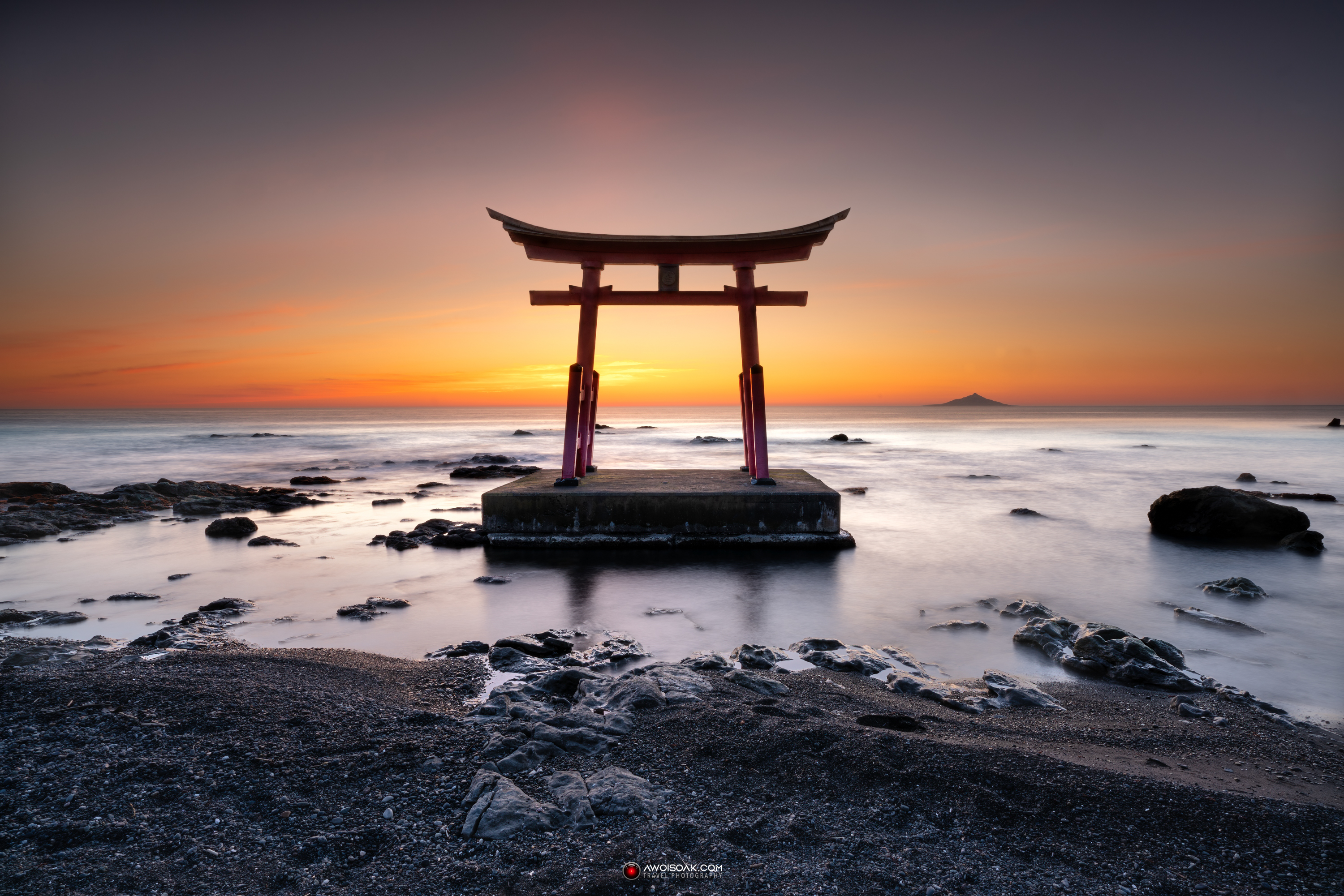 Makomanai Takino Cemetery (真駒内滝野霊園)
This is definitely not a regular cemetery. It contains very special statues and art around it, from a replica of Stonehenge to Maoi statues from Rapa Nui. It has the so called Hill of the Buddha( 頭大仏殿) which you might expect to be a more common thing to see in a Japanese cemetery but even this is surrounded by a unique kind of domo.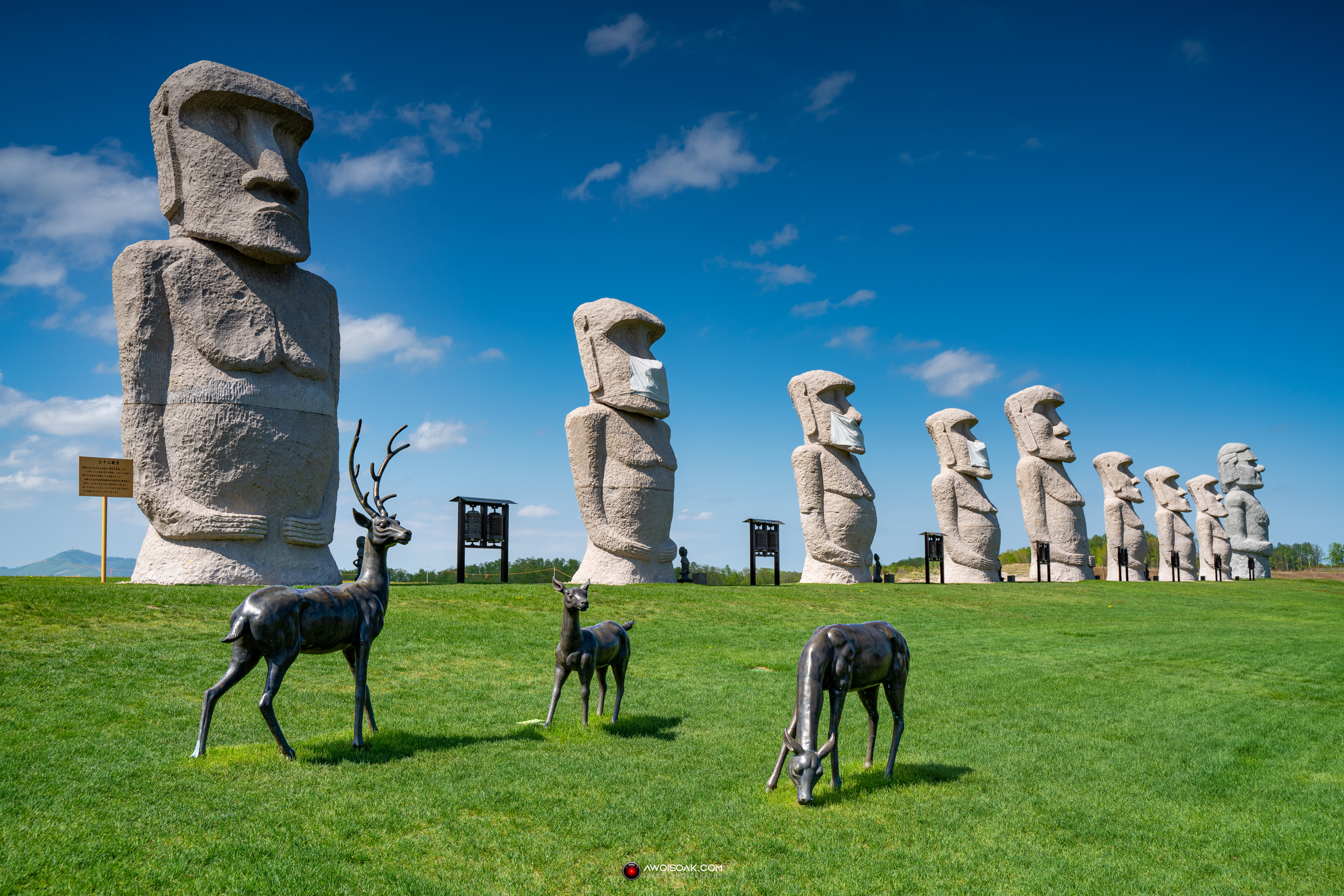 West of Sapporo
We ended our trip exploring the area at the west of Sapporo. We did like Otaru city as it has many historical buildings, specially the are around the canal. We visited Ebisu & Daikoku rocks and went all the way to Cape Kamui.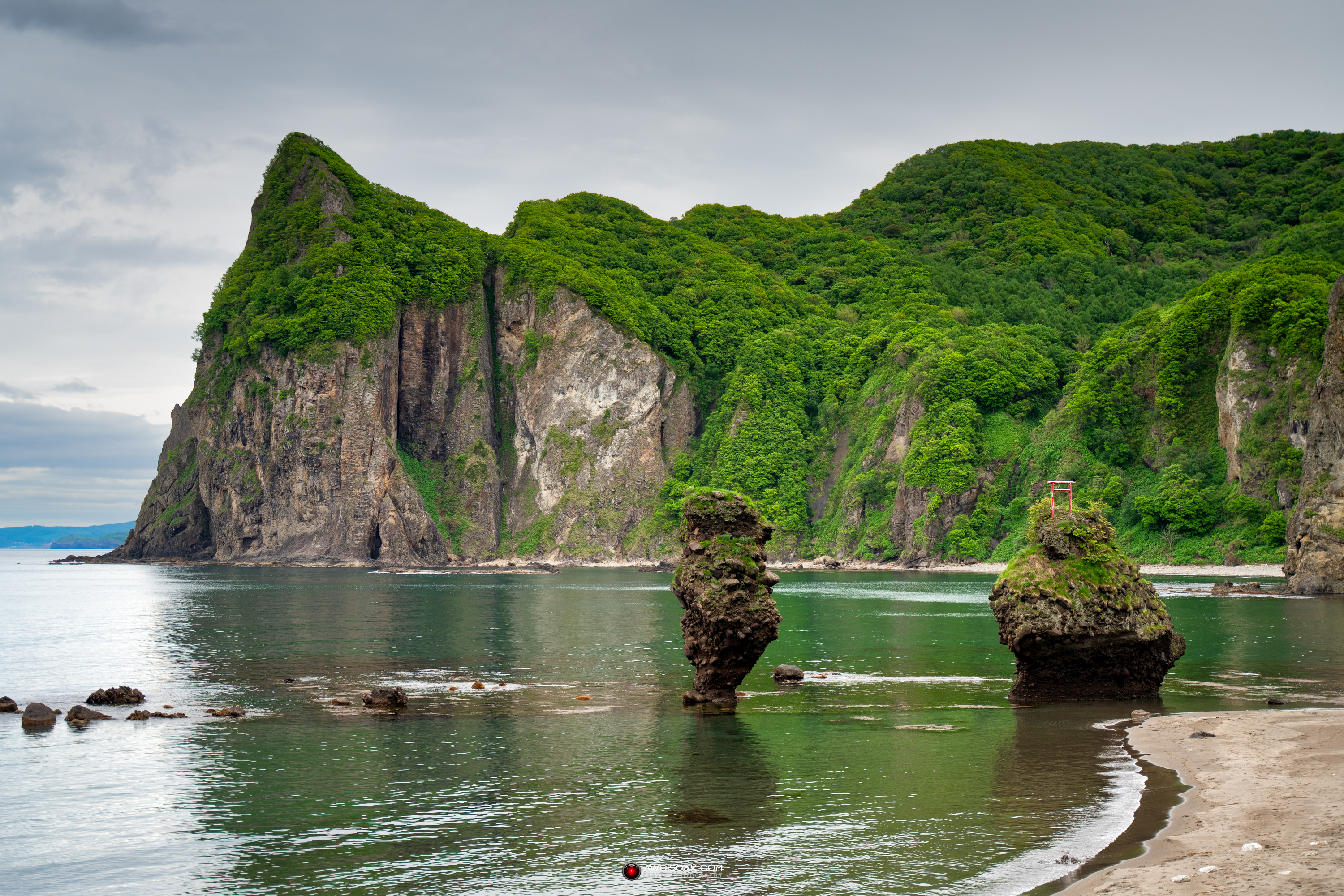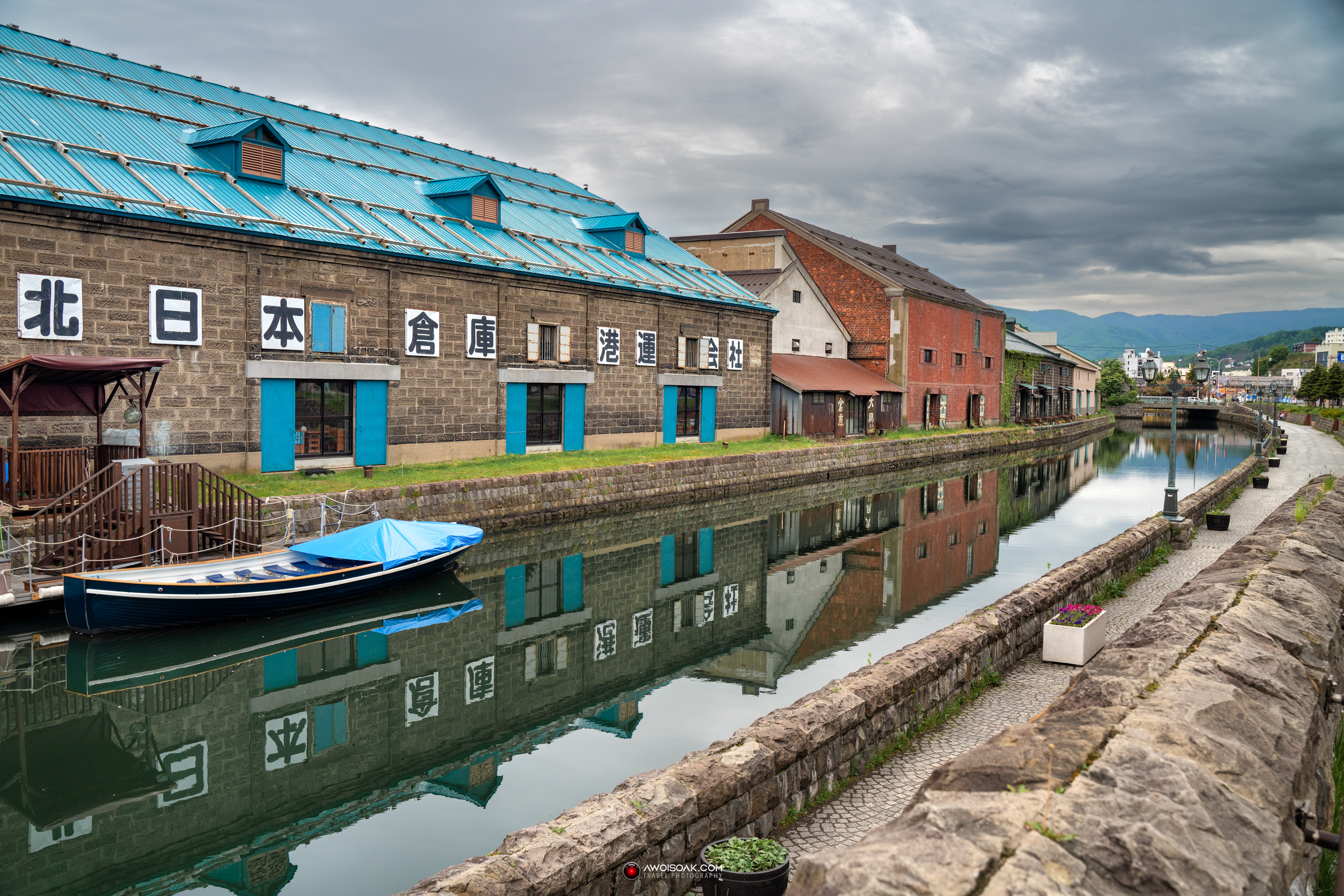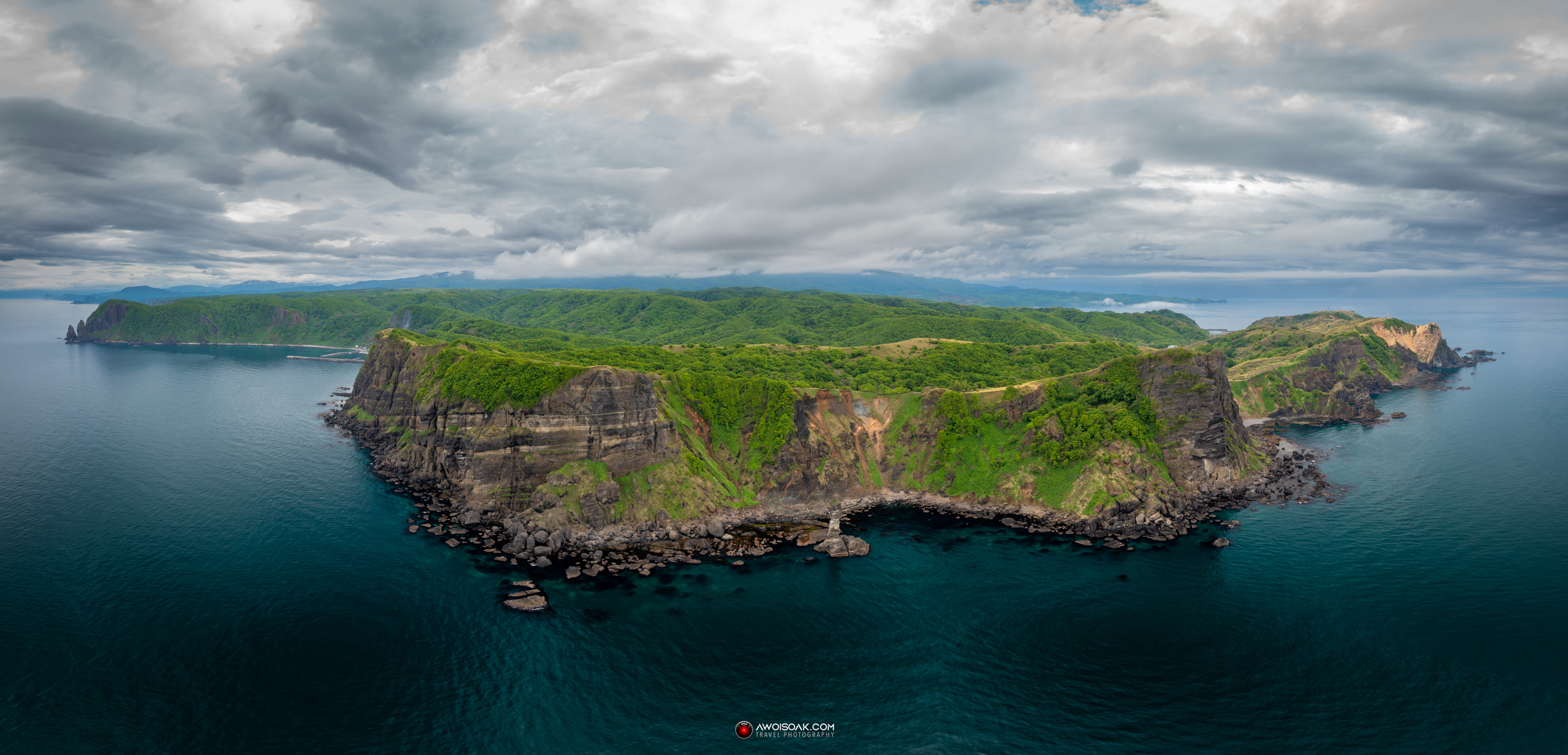 …and that was our first Hokkaido trip. Only thing we can say is that we are looking forward to come back to this amazing island. Next time in winter!