T
The hike to Jiaming Lake is the best one you can do in Taiwan. Period.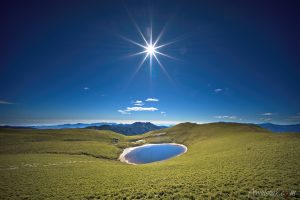 Let me rephrase it as I have many pending hikes… the way to Jiaming Lake hike is (no doubts) the best hike I have ever done in this beautiful island. I wanted to do it for a long time but it is always complicated to organize these kind of hikes in Taiwan. As you might already known for previous entries, you need to get the corresponding permits and you must win the lotteries that take place in order to get an spot in the few available huts. If you need to stay two nights in different huts your probabilities are reduced. To make it even more complicated one of the classic requirements is that you should be accompanied by a local. Said that, there are some companies who organize tours so you don't have to worry about all these tedious requirements.
We took an early train to Chishang where we rent a car. I had been in this town some time ago from where I went to some famous natural hot springs in the middle of the mountain, totally worth it.
The first idea was to take a taxi to the beginning of the hike but we didn't know what time we would be finishing the last day so we were afraid that we couldn't get another taxi to pick up us. We did some maths and renting a car to let it park a couple of days was actually almost the same price that getting a taxi so we went for this option. If I recall it correctly it takes a couple of hours from Chishang to the Xiangyang Campground. However all the way is a mountain road so you should take in account that there are many landslides on this areas due to the typhoons so pretty often they are blocked due to roadworks. You should check if the road is affected as they normally open it a specific times during the day, otherwise you will have to wait in the middle of nowhere until they open it. Here there is a small map of the way we took to the lake.
We got spots to sleep in the Xiangyang Cabin which is just 4kms from the road, however we started walking just before the sunset so the night fell above us forcing us to use our handsets as improvised torches. Not the most recommendable way of start a hike… but we finally reached the hut. It was cold but we only brought sandwiches for both days so when we saw some of the organized groups who had a kind of catering with several Taiwanese food we started regretting of don't bring a portable stove. Luckily for us, Taiwanese showed us once more their hospitality offering us to eat their food and they even make us some hot Alishan tea which tasted heavenly.
Next morning, after a small breakfast, we began hiking up trough the forest until we let it behind and we started realizing we were already at a considerable altitude (+3000 meters). Our initial idea was to reach the lake that day but it was getting a bit cloudy so we decided to leave it for the next day as it was the highlight of the hike and we wanted to see it in a sunny day. We had plenty of time until the Jiaminghu hut where we would spend the night so we take advantage of the situation and went to climb up the Xiangyang Mountain which was the higher point of the whole hike: 3,603 m.
We arrived to the hut by noon, we took a nap and saw the different colors of the sky with the sunset. Unfortunately the hut is covered by a mountain and the sun fell behind it so we weren't able to see a proper sunset.
That was one of the coldest nights I remember in my whole life. "Really? in Taiwan? But you were not living in Moscow before?" That's right, it was Taiwan but we were at +3000m and we were not really prepared. Our 10° comfort sleeping bags were definitely not enough for that night in which we must have reached -0° temperatures.
After missing the sunset the day before we made sure we were going to awake before sunrise that day and we didn't regret. We saw a pretty amazing sunrise just for us…nothing to do with the Alishan sunrise experience which, at least you get out of the main spot, you will share the sunrise with hundreds of tourists (still worth it!)
Next to the Jiaminghu hut there is a campground where you can tent (I assume you need permits too) but definitely go well prepared. If we had done camping with our sleeping bags I doubt I could have sleep at all. As soon as the sun came up, the temperatures increased considerably and we started our way to the lake. This was my favourite part of the whole hike because of the views of so many mountains in the horizon and the grass all around the way.
And we finally got to the Jiaming Lake, what a stunning landscape just for ourselves. I'm not sure not sure if it's allowed to swim in it but we didn't even try it.
We didn't have much time to enjoy it as we had to do the whole way back that very day to get our car, drive to Chishang and take a train back to Taipei. I'm not gonna deny the Jiaming Lake Hike was a hard one (mostly because we got a lot of weight with us) but it is definitely a must do, you won't regret it!