T
The Tohoku region (東北地方) has so many places to see. We didn't have the chance to visit the north of Japan before. After the couple of getaways  we did last winter now we can say that we are just looking forward to go back. If you are visiting Japan, specially in winter, and want to escape from too touristic destination you might want to give a chance to the Tohoku region.
Yamadera (山寺)
Yamadera (山寺, lit. "Mountain Temple") is, as its name suggests, a few wood temples in a mountain. The are is especially beautiful during winter season where everything is covered by snow.
We were staying in a close city and, as we were planning to visit a bunch of places those days, we tried to visit it before doing the check in. We didn't take in account that we would have to do a small hike to reach the temples. It is a relative short path but very slippery and we were carrying full backpacks. Not the best conditions, specially when it was gonna get dark soon due to a small blizzard.
We returned the next day, it wasn't a specially sunny day but good enough to take a few pictures from the top. It's recommended to use snow grips though we were able to do it without them by walking pretty slow.
Sendai (仙台市)
We went to Sendai,the largest city in Tohoku region and beef tongue capital of the world,  a couple of times as we used it as a base to jump to other areas. The reason is because is easily accessible from Tokyo. You can make it here just in a in a couple of hours with the Shinkansen (it's almost 400 km from the capital). We visited a few temples but these two were my highlights
AER Observation terrace
If you have followed this blog before you will know by now that I'm always trying to go up to the highest buildings. This building in Sendai was a easy choice. Besides being one of the tallest buildings in the city it has a free entry to the observatory  😉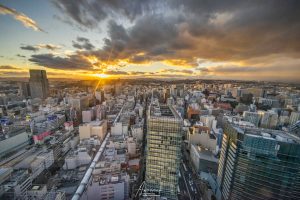 Sendai Daikannon Statue (仙台 大観音)
This was my real must see in Sendai, the Sendai Daikannon Statue. Located at the Sendai suburbs, this 100 meter statue was once the highest statue in the world. Nowadays it has been relegated to the 5th position in the rank but Sendai Daikannon is still gorgeous! It is even possible to get inside and see plenty of shrines and buddhist statues scattered through its 12 floors.
Zaō Fox Village (宮城蔵王キツネ村)
Our more southest destination in Tohoku region would be the Zao Fox Village. It's located in a small mountain close to Shiroishizao, a Shinkansen stop just before reaching Sendai. I had seen this fox village in several other travel blogs. At the beginning I got my doubts about coming here as I read the foxes were held in precarious conditions. After further readings it seemed like the ones kept in jails were because they were recovering from injuries/sickness so we gave it a try.
I'm definitely not an expert but I think foxes in the common area had plenty of space if you compare with the typical zoo. I wanna think the ones kept in jail are just for short period of times though. The only thing I did not really like was the fact that you can buy food and feed them. At first sight that might not look a so bad idea, but seeing them literally fighting for food like they were in a Roman circus was definitely not pleasant. As my Japanese skills are shamefully zero I could not really get anything from the explanations some workers were given I pretty much focused on taking pictures.
Morioka Hachimangū (盛岡八幡宮)

This time we got the Seishun 18 Kippu (青春18きっぷ) which is a special discount ticket that allow you to take as many JR local trains as you want for a few days. We were planning to get lost in some remote area but, as usual, we got very limited vacation days so we first got a Shinkansen to Morioka (盛岡市). Local trains are not so frequent so instead of waiting for the one we paid a visit to the Shinto shrine of Morioka Hachimangū.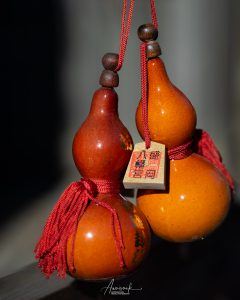 Kakunodate (角館)
Kakunodate is a famous town because of its Samurai District. They got plenty of well preserved samurai houses that definitely worth a visit. When we arrived to the town it was kind of late so we only got the chance to see a samurai house. We couldn't complain though taking in account that was December 31th. I don't have pictures of it but it was worth it to mention as it's a must in the area.
Akita Nairiku Line (秋田内陸線)
This line, though it can not be used with the  Seishun 18 Kippu (does not belong to JR) was actually the highlight of our Tohoku region trip. It's a local line that  goes from Kakunodate to Takanosu. The Akita Nairiku Line is especially popular in summer due to the rice field art and winter as most of they way is completely covered by snow.
There are a few stations gathered around the line where you can drop off/on at any time with the ticket. You need to take account though that, at least in winter, there are not many trains available so you might have to wait a few hours before you can take the next one. Besides that, you might see yourself trapped in the small villages at least you are well equipped. But no worries, this is Japan, you can always find a vending machine with hot drinks even if everything is covered by snow 🙂
Lake Tazawa (田沢湖)
This end of the year trip in Tohoku gave us some loneliness feeling when we spent New Year eve in Kakunodate. However it was going to be the best gift we were gonna have the very next day. We started the year with an amazing Lake Tazawa just by ourselves. When you have been living the most populous metropolitan area in the world for a while you start appreciating more and more isolated places.


Lake Tazawa is pretty big and, as usual, we didn't have much time to enjoy it if we want to keep going north with our itinerary. We took the Akita Nairiku Line from Kakunodate and decided to do our first stop in Matsuba. Once we arrived there there was no one in the streets (Matsuba is a small town and it was pretty early in the morning of January!). The only thing opened was a petrol station so we asked them how we could reach Lake Tazawa. There are 7 km from Matsuba to Lake Tazawa and with so much snow it was not an option to make it by walk. They kindly called a taxi for us and it took us to the Gozanoishi Shrine (御座石神社).
 
As mentioned above we were completely alone except for a man who was taking care of the shrine. What else could we ask to the beginning of the year than this idyllic location just for ourselves?