L
Looking for the best photo spots in San Francisco
I spent a month in San Francisco area for work. My previous post about Los Angeles was a long weekend escape from it. I was located in Redwood City which a bit far from San Francisco so I did a few visits during the weekends.
Before getting deeper into San Francisco itself some friends took us to a nearby Redwood forest and we even meet that robot that causes us so many daily headaches…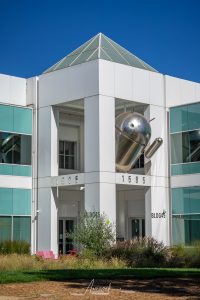 When visiting cities, besides the usual highlights that all tourists look for, I like to walk until I get lost.  I did visit some of those must see spots such as Lombard Street but to be honest is not the kind of place I like to visit, specially when you are surrounded by plenty of tourists. In fact most of the cars were tourists taking photos and videos…  In any case it was my first time in US so I just walking through different neighbourhoods was already interesting to me.
Weather was not especially good for but still I wanted to take some pictures of the iconic San Francisco trams. California and Washington Streets are good places for that.
I soon realized that I had underestimated the city size and .the  sun was still shy  so I decided to not go further east than Russian Hill and just wander around that part of the city instead.
On a second visit with a college of mine we rented some bicycles and went all the way to Sausalito crossing the Golden Gate Bridge. If the weather is nice I definitely recommend it. The route is really easy as most of the path is flat and it can be easily done in less than one hour (if you don't make stops).
Both sides of the bridge got good views .However, the best one in my opinion is the one you get once you cross to the other side and takes a 10m walk up to the hill at the left. There is a parking where you can leave the bicycle as the slope is very steep. Most people don't go there because the tour buses leave you just at the end of the bridge. I think this location makes one of the best photo spots in San Francisco.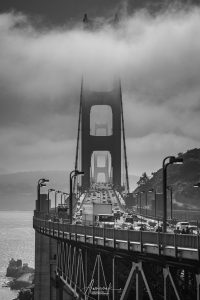 Sausalito is a nice small coast town with plenty of restaurants, bars and coffee shops. It seems to be a popular destination during the weekends as it has a direct connection to San Francisco via Ferry. The ferry itself is a nice activity as you got nice views of the Golden Gate Bridge.
Not sure if all ferries do the same but the one we took slowed down while it passed close to the world famous Alcatraz island. Actually I had on mind to visit the prison but the waiting list was too long and, as usual, I didn't book it until it was too later. At least I was able to take a few pics from the ferry.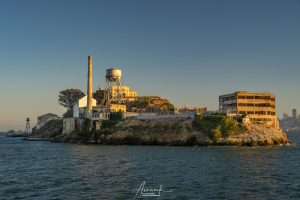 And for the same price you get a view to the San Francisco skyline on sunset, great deal for a regular ferry ticket. After that it got dark and we had to take the train back to Redwood City….just after some quick stop to take some night pics of the tallest building in town: The Salesforce Tower.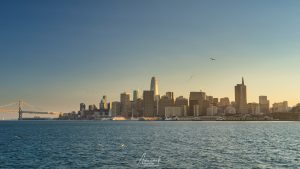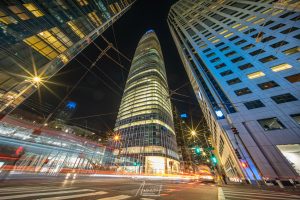 I still got time to visit San Francisco one more time before leaving the country. This time I had two objectives while looking for the best photo spots in San Francisco: taking a picture of the coast with the Golden Gate Bridge in the background and get to see skyline at night from some elevated pont. I had done my homeworks the day before and knew the exact spots I was going but they were pretty far one from the other so I decided to take a tour bus ticket. Being one of these double-decker buses without roof it was nice to take some extra photos you can't normally take while just walking. I used it to visit some of the other far pending highlights I still had pending like the Painted Ladies. If they seems familiar to you means you probably watched the Full House sitcom and probably means you are not so young anymore 😉
The coast pictures I was planning to take were from the Marshall's Beach .It's just 20m walking from the Golden Gate Bridge Welcome Center (tour bus have a stop there)
I didn't only get the pictures I was looking for but I even got some extra model that was taking a bath sun on the shore. The views with the Golden gate Bridge at the background are unbeatable. Besides that, the place is pretty much empty so is the best photo spot of the coast and the bridge in San Francisco.
The last pictures I wanted to take was at night from some elevated place. My first choice was Twin Peaks but I was not gonna have time to catch my train so I finally decided to go to the Corona Heights Park. There were some other couple of photographers there and the view was pretty decent.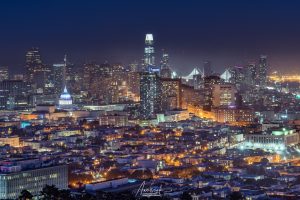 And that was pretty much it. I would have liked to visit some other parts of San Francisco but I didn't have more time. Anyway, is always a good idea to leave some places on the to do list for the next visit 😉